Train with our Team
Absolute Taste Inflight training courses
BEAUTIFULLY PRESENTED FOOD
We understand the challenges associated with working on board an aircraft and know that food presentation is essential to providing your clients with a first-class hospitality service.
Wherever you are in the world, whichever caterer you use, a basic knowledge of the professional skills used to present food will turn your dishes from ordinary to simply, wow.
Our training courses will equip you with a foundation of knowledge and presentation techniques for you to build on.
FOOD PRESENTATION COURSE (1day)
Introduction to Absolute Taste with morning coffee
The journey from email to aircraft
The theory of food presentation and the effects of altitude on palate
Light lunch
Interactive demonstration of presentation techniques with chef
Tasting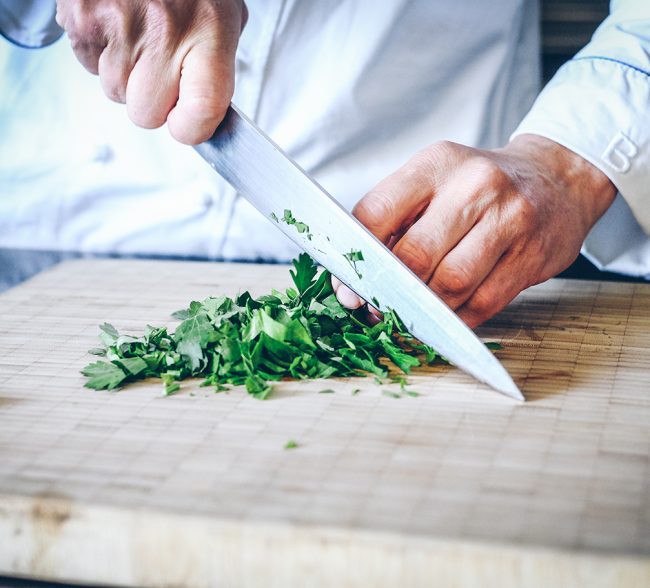 ADDITIONAL FOOD SAFETY MODULE (1 day)
Introduction to Absolute Taste with morning coffee
Firm grasp of the importance of food safety
Knowledge of systems, techniques and procedures
Understanding of how to control food safety risks (personal hygiene, food storage, cooking and handling)
Confidence and expertise to safety deliver quality food to customers